In this review, I will show you all the Wp Robot plugin features and what it can do for you. I will also show you how you can get this plugin for as low a $99 in case you decided to buy it. I own a Wp Robot plugin developer license, meaning that I can create sites with Wp Robot and sell them for profit. I wrote another article here that explains how you can make money with Wp Robot.
But in this review, I will focus on explaining each of the Wp Robot modules so you can get the most out of the plugin. For Wp Robot Discount, scroll down to the bottom of this page.
What is Wp Robot?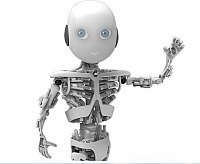 Wp Robot is an auto-blogging plugin for WordPress that allows you to automatically create content for your blog and monetize that content using some of the affiliate programs like Amazon, eBay, Clickbank, Commission Junction, Linkshare, Shopzilla, and many others. Wp Robot can create content from 21 different sources including Ezine Articles, Press releases, RSS feeds, Yahoo Answers, Images from Flickr, PLR content, Spun (Rewritten) content, Videos from Youtube .. and many other sources.
The plugin can integrate with Article builder and Big content search to create content for your blog, it can automatically rewrite the content and it also has a module to translate content into many languages.
Wp Robot is one of the oldest and yet powerful auto-blogging tools, it has been there since 2010, the plugin developers have put a lot of improvements and updates into this plugin over the years to make it the no.1 auto-blogging plugin. I've tried different auto-blogging tools but most simply don't work. Wp Robot Plugin also has many features compared to other tools and it has a low one-time price.
Before I get to all Wp Robot features in detail, for those who know I'm not a big fan of automated content, however, with Wp Robot you have full control on your content, posting templates, and frequency. You can use auto-blogging in a smart way and put Wp Robot into good use. I know that there are many people who are looking for ways to automate their blogging and make some money from it, so that's why I'm sharing with you my experience with Wp Robot to help you get the most out of it.
Wp Robot Templates and Tags
One of the coolest parts of Wp Robot is the ability to edit each posting template. You can also mix one or more modules together using that template system, this allows you to create unique auto-posting templates and monetize your posts a lot better. You can edit the content inside each template using Wp Robot tags, these tags allow you to simply change the default posting templates inside each module.
For example: Below is a screenshot of the Amazon module template, you can simply click on the tags you want to use, they will be added to the template and these changes will be applied to all your future Amazon posts. You can do the same for each module inside Wp Robot.
Each Wp Robot tag has a different function, you can learn more about templates and tags here in Wp Robot documentation.
Creating Campaigns in Wp Robot
It's very easy to create auto-posting campaigns in Wp Robot, you simply use the default posting templates or the templates you modified. You can select one or more templates in each campaign, Wp Robot allows you to rotate between templates. You can also use tags to combine different modules to the post content.
Wp Robot Campaign Example:
Here is an example of a campaign I've created with one template but with tags for different modules: (Article + Youtube Video + Amazon)
combine different modules in a post
combine different modules in a post
As you can see, the post content is very simple and contain the tags for an article, a Youtube video, and an Amazon affiliate link. For this example campaign, I chose the keyword "Garcinia Cambogia" which is a weight loss product.
Campaign Result:
Here is how the post looks after it has been published on my blog: (Click Here to Enlarge Photo)
This was just an example to show you how easy it is to use tags to create posts with mixed modules. You can play with tags to create different mixed posts. Wp Robot has 22 modules of content which means you can create different kind of automated mixed posts, ex:
Article + Youtube + Clickbank. Or
Youtube+Ebay+Flickr+ RSS. You got the idea.
Wp Robot Modules
Wp Robot has 22 modules to post content automatically from 21 different sources. This means that Wp Robot is a 22-in-1 plugin, each module can be sold as a separate plugin. There are some other plugins that only allow you to post from a single source. For example, there are RSS feed plugins to post from RSS feeds. However, with Wp Robot you have 22 modules packed in one plugin, that is one reason why Wp Robot stands out from other auto-blogging tools.
In fact, if you don't need all the 22 modules that Wp Robot provides, you can purchase a custom Wp Robot which includes only the modules you want, which is very convenient and it also saves you some money as you don't have to pay for modules that you won't use.
You can download the Wp Robot Basic here and it includes the following modules: Twitter, Press Release, Shopzilla, Clickbank, and PLR Module. You then buy more modules separately or you can save some money and get Wp Robot Elite which contains all modules for $129. You can also save some more money and get Wp Robot special Discount from this link. (Use coupon code: [highlight]wfspecial[/highlight])
Now let's dive into each of Wp Robot modules:
1. Amazon Module
This module allows you to post Amazon products for any keyword you like, all Amazon posts will be automatically associated with your affiliate link, you only need to enter your Amazon affiliate ID once inside the Wp Robot setting, then all posts will be monetized for you automatically. You have full control over whether to display Amazon products full descriptions, reviews, and images. You can fully customize the auto-posting template for that module.
2. Article Module
This module allows you to easily post articles to your blog depending on the keywords that you specify. Articles can be pulled from the largest article directories: ezinearticles.com, goarticles.com or ezinemark.com. You also have an option to post articles from Article builder or Big content search.
3. Clickbank Module
Clickbank is one of the most popular marketplaces for digital products. You can either use Clickbank as a vendor to sell your online products or as an affiliate to promote other people products and make affiliate commissions. Wp Robot Clickbank module allows you to automatically monetize your posts with Clickbank ads, you can also mix Clickbank ads with other modules using Wp Robot templates.
4. Youtube Module
One of the cool modules in Wp Robot is the ability to post Youtube videos around any topic. You can create campaigns of videos only or you can add videos to other modules as I've shown you in the above example. You can also add up to 25 Youtube comments to your blog posts as comments. Over 30 languages are supported for videos.
5. Commission Junction Module
Another large affiliate company with hundreds of products to promote is Commission Junction. Just like Amazon and Clickbank modules, Wp Robot allows you to automatically post CJ products with descriptions and data on your blog so you can earn some affiliate commissions.
6. eBay Module
This module allows you to post eBay auctions posts on any keywords you specify, you can add a number of eBay auctions to a single post or you can add eBay auctions to your existing posts to monetize them. You can also choose which eBay language and site to use, ex: eBay.com, ebay.co.uk or ebay.de … etc.
7. Yahoo News Module
Yahoo news indexes millions of sites and web pages every day from the largest news sites. By using this module you can easily post targeted news about any topic. You can use any number of news stories into one single WordPress post. Many languages are supported including English, Spanish, French, German ..etc.
8. Yahoo Answers Module
Want to post questions and answers around any topic. This module will auto-post targeted Q&A from Yahoo Answers, you have the option to add answers either as comments to the created posts or within the content with the best answer on top. Questions can be posted from international Yahoo Answers sites in many languages: English, Spanish, French, German ..etc.
9. Translation Module
This module doesn't add content to your blog, but it's for translating content created by another module into different languages. The translation is supported by Google translate, this translation module can also be used to rewrite posts in order to create unique content. However, if you are looking for quality unique content I recommend you read my hire writers review here.
10. Flickr Module
This module uses Flickr API to post images automatically to your blog. Just like any other module, you can post around any topic or keyword automatically, you can also post comments from Flickr as comments on your blog. Flickr module can be helpful to add relevant images to your articles.
11. RSS Module
This is one of my favorite Wp Robot modules, RSS module allows you to add any RSS feeds, then Wp Robot will post content from these feeds automatically. This is helpful when you want to post from specific sites or sources, Wp Robot can post descriptions or full articles, it can also post media content to your posts.
Note: From my previous experience some sites may have copyrighted content and they don't want you to share their content without permission, so make sure you read their terms of service before using their feeds. Most sites are happy to get their content syndicated on other sites because when you copy their content with their links, you are helping them to get more traffic and link juice (SEO benefits). You can always ask the feed owners before using their feeds, in most cases, you will be fine if you use a short description of their content along with a credit link to the sources.
12. Linkshare Module
Linkshare is an additional affiliate network that Wp Robot has. Just like Amazon and Clickbank, there are many products and offers to promote on your blog to earn affiliate commissions.
13. Twitter Module
This module allows you to post tweets from Twitter automatically on your blog. Tweets included will be related to your blog and niche.
14. Press Release Module
This module allows you to post press releases from PRweb.com automatically to your blog. PRweb.com is one huge source of press releases on hundreds of thousands of different topics. This is just an additional content module available to you in Wp Robot in case you want to use it.
15. PLR Module
PLR stands for (private-label-right) content, there are tons of PLR content on the web on any topic you may think of, that you can use as content for your blog, I don't recommend using PLR content, however, the good thing about this module is you can post your own PLR content to your blog automatically, meaning that you can post your unique content or PLR content on schedule automatically using Wp Robot. you simply drop the content into a folder and your website and Wp Robot will post that content for you, you can read more on how this works in the documentation.
16. Shopzilla Module
Shopzilla is one of the largest product comparison sites. This module allows you to automatically post comparison shopping content by Shopzilla on your blog. You can add these results to other Wp Robot modules, for ex: add a price comparison to Amazon products. You can earn commissions from the sales you refer by joining the Shopzilla affiliate program.
17. ShareASale Module
The Wp Robot ShareASale module can read the data feed from any merchant on shareasale.com, and it can post the content automatically on your blog. There are many thousands of products on ShareASale that you can post as content on your blog and will earn affiliate commissions.
18. Avantlink Module
Another addition to Wp Robot content sources, Avantlink.com is another affiliate network with many different products to promote and earn commissions as an affiliate.
19. Oodle Module
Oodle.com is a website that features thousands of listings in various categories and from different countries. WP Robot Oodle Module can use their official API to automatically post classified listings to your blog. You can filter the posted listing by specific location, city or zip code, there are also some additional setting that includes category selection.
20. Eventful Module
Eventful.com is one of the biggest sites with millions of events listed for the whole world. By using the Wp Robot Eventful module, you can automatically post events targeted to the keywords on your blog, it could be festivals, concerts, or music parties. This is just another way to create content that interests your visitors.
21. iTunes Module
The iTunes Module is one of the useful content modules in the Wp Robot. This module can access the complete iTunes store by Apple and automatically post anything there to your blog, it can be songs, apps, albums, or movies. This module can be very useful especially if you have a blog in the entertainment niche.
22. Yelp Module
Yelp.com is one of the popular sites that have tons of reviews from real people on different topics and businesses around the world. This module allows you to easily post any data or reviews about a certain city, keyword, or region to your blog automatically. This can be a very useful way to enhance your blog content with some real reviews about a certain business or place. For example, if you have a blog about restaurants, cafes, or places to travel. Adding reviews from Yelp can be powerful and interesting for your blog visitors.
Wp Robot Special Discount
Wp Robot Elite version (unlimited campaigns and modules) normal price is $129, For discount Only $99 => click this link and use this coupon code at checkout: wfspecial
Wp Robot Developer version (unlimited campaigns and modules + resell sites with Wp Robot included) normal price is $499, For discount Only $229 => click this link and use this coupon code at checkout: DEVSPECIAL
Conclusion
In my opinion, Wp Robot is a useful WordPress plugin if used correctly. It can save a lot of time especially for those who don't have time to blog manually. I think it also a good tool for making some money online, I own the Wp Robot developer version and I made some good money reselling sites on Flippa.com with Wp Robot installed as a bonus. Many people love the idea of automated content sites, so if you know how to install a simple WordPress site, I think you will love the idea of selling sites with automated content using Wp Robot, that's why I recommend getting the Wp Robot developer version as it's very easy to make money online with it.
However, if you want to make money with the Wp Robot Elite version, you will have to rely on blogging to make money which takes a lot more time. In both ways, you will need to learn how to use Wp Robot effectively in order to get the best results.
I hope you found this review helpful if you have any comments please share your thoughts below.
Best wishes,