Online Business Tools & Resources For Entrepreneurs
Below are some of the tools that I personally use and recommend
Through years of hard work, I have tested different tools, products, and services to grow my online business. On this page, I take you "behind the scenes" and show you my favorite tools, from creating your website to marketing your products and increasing your sales.
I often get asked questions like What is the best hosting to use for my website? or What is the best WordPress plugin to do that?
I've created this list of resources to help you make right decisions when choosing vital tools for your online business without having to waste your time and money testing everything yourself. I have done the hard work & research for you. I've made many mistakes and wasted a lot of money on things that did not deliver the results that I was hoping for.
You don't have to do the same mistakes!
To offer you the best value, I have even partnered with some of these tools to bring you the best offers and discounted prices. (No, these are NOT sponsored. I'm only sharing what have worked for me). If you decided to buy through any of the links on this page, not only you may get a discounted price but also, you may receive some additional bonuses & tips from me to help you make the most out of each product.
I hope you find this list helpful. Share this page to spread the knowledge.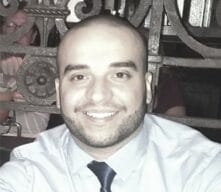 Must-Have Tools for Your Home Office as an Online Entrepreneur
You need a good, fast, and reliable laptop to handle anything that you can throw at it. As an online entrepreneur you will be spending a long time working on your laptop so you should pick up something that you like and enjoy working on. Don't go for a cheap laptop, you will hate the slow performance later and you will end up buying another one so I recommend you invest in a good laptop with high specifications.
My first suggestion is this dual-screen laptop by Asus. While not everyone needs a dual-screen laptop for their business, I find it useful, especially if you are a content creator, video editor, or you like to work on multiple projects at the same time (multi-tasking). In all cases, you need a fast and reliable laptop so you can work anywhere, at any time. I love my Asus laptop as It everything that I was looking for; speed, performance, quietness, 1 TB SSD storage, Intel core i9, 32 GB RAM, NVIDIA Graphics, 4K resolution screen, face recognition and a dual screen which is great for multi-tasking.
If you are an online entrepreneur you're probably creating YouTube videos, online courses, or podcasts. May be you need to create webinars or arrange virtual meetings with your team members or clients. In all cases, you need a good quality microphone. I'm using Blue Yeti and it does a great job of delivering high quality audio for my projects. I have used it for many years and it's still one of the best USB microphones out there. It's easy to use and no software needed, simply plug it in your computer and start recording.
Desks come with all shapes and sizes. Sometimes it's hard to find the right shape or size that fits your home/office area. I found this L shape desk to be great as it has a reversible desk top design, which means you can assemble long or short panel on the right or left side as you like. It allows you to define your workspace, saving the space of your home office and providing plenty of surface space for writing, computer work and other home office activities. The wood board is waterproof and the desk frame is made of steel. It's sturdy and I like its modern appearance. I had this desk for a year now with no complains. It's affordable too.
Virtual Office & Mailing Address For Your Business
Best Domain Registrars to register a name for your website
Note: Both NameCheap and Godaddy offer other website hosting & security services. However, I won't use either Godaddy or NameCheap to host my websites. They are great for domain registrations and DNS management. But for hosting, there are better-hosting providers out there. I'd use a different hosting service that offers more scalability, speed, and optimization. See my hosting recommendations on the next page for more info.
Best High-performance web hosting providers to host your website
Best means high-performance, speed, and SLA uptime without breaking the bank.
Why? Unlike any other cloud hosting provider, Cloudways is not just another hosting company that will take your money and give you a shared or VPS hosting on their servers! Cloudways is a fully managed cloud hosting platform that allows you to host your sites on the world's biggest cloud service providers such as Google Cloud, Amazon, Digital Ocean, and Linode without any technical knowledge.
Managing your own servers on Google or Amazon can be a pain. Cloudways acts as a middle man between you and the cloud service provider that you choose. Their interface makes it easy to launch, maintain, and update all your server stack without entering a line of code. Nothing is better than hosting your website on Amazon or Google cloud, right! You know that you will get the best uptime, speed, and value for your money.
Their infrastructure is optimized for speed, performance and security. And best of all, it cuts a huge chunk of the development costs compared to you trying to create & manage these servers yourself on Amazon or Google cloud. The Cloudways platform makes it easier to launch servers or applications, scale servers, duplicate applications, run backups, and they have a dedicated support when needed. I have tested their platform and still using them. I've not noticed any issues. Additionally, they will help you migrate your websites for free.
With Cloudways there is no upfront costs for running the servers. You are only billed for the amount of time when you have your servers up. It's a pay-as-you-go service. It's very affordable. You can get your server up and running on Cloudways for as low as $10/month.
Best WordPress Themes to use on your website
Best theme means well-coded, fast, lightweight, fully customizable, and SEO friendly.
More resources coming soon
Thank you for your patience