This is my review for the logo creator software, I have been using this software for a long time and I already created different banners and logos with it, so let me show you exactly what's inside the logo creator and what you should expect!
What is the logo creator?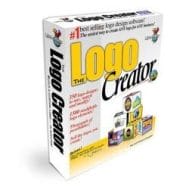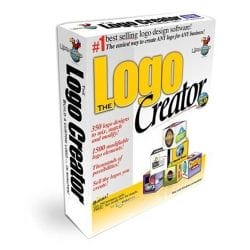 The logo creator is a piece of software by laughing bird software, that can create and design website logos, header images, banners, Facebook timelines, blog images, and all kinds of marketing graphics. I've been using this software for the past few years and it's one of my favorite marketing tools, it is so easy to use and you can create beautiful looking graphics with it in a few minutes, even if you don't know how to draw or go the designing skills, the logo creator comes with over 200 ready logo templates and elements, and you can fully customize each element to your needs. you can also create logos or images from scratch as you have the ability to import your own images and add text overlay onto them. Let me show you what you can do with the logo creator, Watch this Video:
Get a 50% Discount on the logo creator software here. For more Characters, get the character creator pack that I mentioned in the video here.
The logo Creator Features:
Here's what you will get with the logo creator:
 Over 200 Logo Templates:
The logo creator has over 200 templates to modify, so you can customize and personalize each logo to produce beautifully designed logos with few clicks.
Templates and Design Flexibility:
The logo creator allows you to work and modify your templates with ease, you can choose from different styles and themes available to start creating your logo or you can create a new template with your own design. You can easily save your templates or project to work on them later. The software navigation and options are very flexible, there are also tutorials and hints that show you how to use the software, however, It's very easy to use, unlike other graphics software that may seem overwhelming.
Hundreds of Amazing Logo Elements:
The logo creator has more than 300 different logo elements, including Stars, letters, Shapes, characters, shadows, Backgrounds and much more. Just drag and drop any of those elements onto the canvas and you will be able to create more cool graphics.
Import Any Images:
You can import any of your images to the logo creator software and add a text overlay or merge with any other template. I love this feature as it gives the ability to create unlimited forms of custom logos and graphics, so you can be more creative.
Create Blog Headers, Banners, Images, and More:
The logo creator is not just a logo creation tool, you can use it to create any kind of graphics: logos, blog images, podcast covers, eBook images, Facebook timeline images..etc. No Photoshop or any other program needed. (Nothing to Draw). Here are some examples of banners I have created using the logo creator software:
Note: To be able to create cartoon characters like the one shown in the image above, you need to install this character creator pack.
Make Money with the Logo Creator: Sell Your Logos or Images
The logo creator gives you the license to sell what you create, so you can sell the images you create and make money with the software, there are many people that are looking to buy cool graphics and are paying hundreds for graphics designers, so why not create your images and sell them for profit.
Watch this awesome video by Marc Sylvester (the logo creator founder) on how you can easily make money selling the templates on sites like Fiverr.com and Etsy.com. Heck, this method alone can be used for generating some decent profits, even if you have never made a dime online before.
Conclusion:
The logo creator is very easy to use tool that can create professional-looking graphics of any kind, I've been using that software for more than 2 years and it's one of my favorite marketing tools, I've used it to create many banners and graphics for my online marketing, I have even used it to create some cool images for my friends which was so much fun 😉 Most of my friends thought that I was using Photoshop to create that kind of image, while the truth is no drawing, designing, or Photoshop skills are required to create your own images.
Be creative, have fun using the logo creator, the sky is the limit of what you can create. Click Here To Claim Your 50% Discount on the logo creator.
The logo creator Review: Wrap Up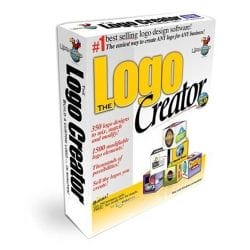 The logo creator is a piece of software for creating website/marketing graphics. You can create website logos, header images, banners, Facebook timelines, blog images, and many other kinds of marketing graphics
Price: 11
Price Currency: $
Operating System: Windows and Mac OSX
Application Category: Logo and Graphics creation