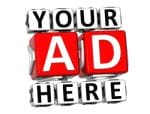 If you have a website with good quality content and you are looking for ways to make money online, then selling an ad space is one of the easiest ways to make money with your website. Selling/Buying Ad spaces on websites works very well for both advertisers and publishers.
As an advertiser: It allows you to target a specific niche and get targeted visitors to your website or offer by advertising on blogs in a specific niche.
As a publisher: You have full control to accept ads that are only relevant to your audience and you will know exactly how much you expect to earn on a monthly basis.
Below are some of the best Ads Marketplace sites, where you can join as a publisher or as an advertiser and start making money:
1. BuySellAds

BuySellAds is the largest Ads marketplace online, they have been around since 2008 and continue to grow fast. Once your site has been approved, it will be available on the Buysellads marketplace for advertisers to browse. The best thing about Buysellads is that they support almost all Ad types: Text, image, Email Newsletter, tweets, and RSS Feeds, they provide good traffic analytics & stats for advertisers and accepts PayPal.
BuySellAds will pay you 75% of what each advertiser has paid, they will keep the 25% of that amount. So for example: if an advertiser buys a banner ad spot on your site for $100, you will only get $75, this is not bad at all especially for the exposure your website will get with BuySellAds.
If your website has enough impressions per month to sign up for BuySellAds, it is worth it and you will make more money than you will with Adsense or any other CPC ads. You can even use Buysellads besides CPC ads for maximum revenue.
2. Puxee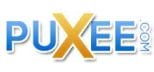 Puxee Ads marketplace is the best alternative for Buysellads. If your website doesn't get approved with Buysellads, you can try Puxee as they usually approve websites a lot easier. As a Puxee publisher:  you will keep 75% of every banner ad space sold on your website, the 25% will go to Puxee, which is good. Puxee will give your website more exposure in front of advertisers and like Buysellads, you get paid to your PayPal account. As a Puxee advertiser: you will find many sites that are related to your ad or offer, you will also have full control over your budget.
Puxee also has an affiliate program, so you can make some extra money by sending advertisers to Puxee and you will get 5% of sales made by those advertisers within the first 30 days which is another good thing about Puxee.
3. AdSella

AdSella is another good alternative for BuySellAds. One of the best things about Adsella is that they accept blogger and WordPress self-hosted sites which allows small publishers to make some money if they have a free blogger or WordPress blog. Publishers usually get accepted easily as long as they have unique quality content on their blogs, with Adsella you will keep 80% of your earnings.
4. Advertise Space
Advertise Space is also a good alternative for BuySellAds. The good thing about Advertise Space is that they accept all publishers almost instantly (free blogs and subdomains are allowed), they also support mobile and apps ads, which means that you can list your mobile apps or games in their marketplace. Advertise Space will keep around 25% of your earnings, and you can earn an additional 5-10% by referring people to their network, they pay weekly using PayPal.
5. Project wonderful

Project wonderful is a little different than other Ad networks, as there is no fixed ad slots price for 30 days, project wonderful is a live bidding site in which advertisers will bid on ad space, competing for the best deal. As soon as someone is the high bidder, their ad is shown. Anyone can become the high bidder at any time, and publishers can cancel any bid they don't like. with Project wonderful, you will be selling time, not clicks as you'll start earning money once an ad is active on your site. They use Paypal for payments and you can request a payout as soon as you've earned at least $10.
Free blogs and sub-domains are allowed with Project wonderful, and publishers get paid 75% of advertising revenue. Project Wonderful seems to works well for entertainment blogs or similar sites.
6. Sponsored Reviews
Sponsored Reviews is a very good place to make money easily, it is a marketplace for selling and buying sponsored reviews on blogs. So, Instead of ads, you will sell or buy sponsored reviews on different blogs. As a publisher (blogger), you will make money by writing reviews on your blog around topics of your choice, so you can get paid for your regular blogging activities, which is very cool 8). Sponsored reviews can accept any blog easily as they don't have restricted requirements, all you need is to have a blog (at least 3 months old) with original content and that is getting a normal amount of traffic. As an advertiser, you can advertise your blog, product or services on other people blogs of your choice and paying money for being honestly reviewed by those blog owners on sponsored reviews. This is one good way to make you more money, get more traffic and also a good backlinks juice from relevant blogs.
7. Blog Ads

Blog Ads is another good way to sell ad spaces on your site, they have been online since 2002 (older than BuySellAds). Just like BuySellAds, Blog Ads supports many ad types: Text, Image, RSS feed, and Twitter ads and it allows Advertisers to purchase ad slots directly on your site. Blog Ads pays 70% of advertising revenue to publishers, and you can even earn an additional 14% by referring advertisers to blog ads.
8. Ad Engage

Ad Engage is another way to make money selling ads on your site, It supports text and image ads, usually, the 125×125 is the most displayed ad available, more ad formats are available depending on advertisers, they also use PayPal as the payment method with $50 minimum payout. Ad Engage can be a good cheap traffic source and it seems to work best for video advertising.
9. Digital point

Digital Point is a very good Ad network developed by Digitalpoint.com, their advertising system allows advertisers to bid on ad space from site owners directly, and they have a variety of Ad formats available: CPC, CPM, and Text Link Ads. When you join Digital point, you will get a piece of ad serving code to place on your website, then advertisers will begin submitting ads for your site, and the ad with the highest bid will show automatically on your site, otherwise, your normal Adsense or CPC ads will display. Advertisers will pay you directly with PayPal.
10. OIO Publisher Plugin
If you have a WordPress blog, OIO publisher plugin is one of the best ways to control, manage and sell Ad spaces on your site, OIO publisher allows you to place ad zones anywhere on your website, and allows you to decide what ad sizes you want, how many ads will appear and how much they cost. you also have the option to set the ads on a rotator so you can run many ads on one ad space and maximize your earnings. The plugin lets you manage all your Ads from within your wp dashboard. It can also integrate with different payment options like PayPal and 2Checkout. OIO publisher has many other good features, learn more here.