AndrewRezk.com is an entrepreneurship site for network marketers, affiliate marketers and business owners where i share valuable tips for building and growing an online business. Before, we talk about any online business stuff, let me introduce myself.
Who is Andrew Rezk?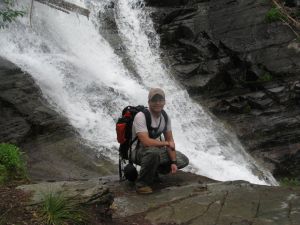 I'm just a regular guy who once had a dream and a strong passion to make a full-time income from home. My major was Engineering, I didn't have any experience or knowledge on how to build an online business, internet marketing, traffic generation or how to make money online in general. Four years ago, I started my journey to explore and learn that internet thing, I have come across many online business opportunities that promise riches but never had any success with them. I remember when I first started at 2010 that i couldn't even make a single dollar online using any of the online push button systems that were available at that time.
I always believed that if I just find an honest mentor to follow and a true legitimate online opportunity, I could build a success online business and change my whole lifestyle. During the years, I have spent a lot of money on online courses, websites building techies, plugins and tools. It took me hundreds of hours learning and discovering the internet business while studying in college, it was really hard to work online while focusing on my study, but working online was my passion. It was kind of depressing to put a lot of work into something without seeing any fast results, but I realized later that working online requires a strong desire and patience to succeed. I haven't give up on my dream although I've gone through many trial and errors to get things working. I've failed many times but as they say "you only fail if you quit" and fortunately I haven't quit and I've continued my online journey.
I've build my first website on November 2010, at that time I didn't have any idea about internet marketing, SEO, traffic generation, converting traffic into sales or any of that stuff. I started from making Zero to making a full time income on the internet, I've notice that the more work & effort I put into my online business, the better results I get.
There are many people that are making few bucks online and they think that it's very hard to generate a real online income, but this is not true because it all depends on your mindset and the actions you take towards your business.
Believe it or not, it's always up to you to decide whether or not to make things work, it's in your conscience mind. Starts believing that it's possible and you can do it. It all starts by changing your mindset and eliminating all the negativity around you.
I became successful online when i started to think outside of the box, and do things in a way a little bit different than the other marketers, I always treat my online business as a real business not just a hobby.
As a civil engineer i could have worked for big companies, i could have a job just like anyone and live in the same routine. But i decided to make a difference, instead of spending my life having to work for someone who decides how many hours i should work and how much i should get paid!! I decided to Work Smart Not Hard. 😉
You may have the same dream and goals, but you couldn't reach it or you may have a good paying job but don't have the time freedom. The best thing about building an online business is that it gives you both time & money freedom, so you don't have to worry about your next pay check or having no time to spend with your family. In all cases, if you want to succeed in this business you need to change your mindset, don't say: "this is hard i can't do it" say "How can i do it?"
Here's my secret tip: Always focus on your dream, never ever give up and prepare for failure. You should accept failure at sometimes, everyone fails at something. But you shouldn't accept not trying.
Get Started and Signup Now FREE
I like sharing cool Ideas & Marketing Strategies to help you grow your online business. Makesure you Subscribe to my newsletters and you will receive all my updates for FREE
Let's keep in touch, Follow me on Facebook, Google + and Twitter.
To your Success,