What is IM John Chow?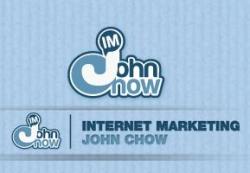 IM John Chow is an online training course by John Chow, in which he goes through all the necessary tools and information in order to set up a successful blog, I'm John Chow covers many sections starting from: Buying a domain name & hosting, how to set up your WordPress blog, and optimize it to the max … up to some traffic getting strategies and leads generation tactics.
The information covered inside IM John Chow is really helpful, especially if you are just getting started or struggling online. If you've purchased Blogging with john chow course, then you probably know that John is always providing good valuable and effective strategies in his training courses.
Here's a Quick Tour of IM John Chow Members Area:
About John Chow:
John Chow is a well-known blogger, he is also the creator of Blogging with John Chow and author of the Amazon Book: Make Money Online, Roadmap of a Dot Com Mogul. John has been online for a long time and he is one of the successful internet marketers, His blog johnchow.com has made over 40K/month in less than two years. He teaches how you can make money blogging by following his success strategy and training in his IM John Chow course.
"Blogging with John Chow" Vs."IM John chow"
If you didn't purchase Blogging with john chow course, and you are wondering which is the best to go after, I'll recommend you compare what's included here in my Blogging with John Chow Review, with what's included on this page for IM John Chow course, so you can decide easily which course will work best for you.
However, in my opinion, IM John Chow is a better choice because it is a membership site..so it will be updated regularly with new content and training materials.
Currently, Included in IM John Chow course are 4 Big Categories: Daily action plan, Knowledge bank, Success secrets system and facebook empire modules.  In which John go through many important IM aspects like Picking your niche, creating your website, picking the right product to promote, list building, SEO and traffic generating methods.
Keep in mind that: IM John Chow is a membership site so it will be updated regularly by John with new content.
What You Will Get Inside "IM John Chow"?
Here are all the topics and content you will get inside "IM John Chow" members area:
– Daily Action Plan
Day1 – Welcome to IM John Chow
Day2 – The 4 step freedom formula
Day3 – Picking your niche
Day4 – Researching your niche
Day5 – Join Clickbank
Day6 – Picking your product
Day7 – Choosing your domain name
– Knowledge bank
1. Building Your Site
Choosing A Good Domain Name
How To Buy Web Hosting
How To Connect Your Domain Name To your Webhost
2. WordPress 101
Installing WordPress on Your Site
How To Create New Posts in WordPress
How To Create Pages in WordPress
How To Install Themes
How To Install Plugins
How To Change Your Permalinks
How To Upload and Format Images Using The    Media Manager
How To Launch Your Site To Search Engines    and Ping Settings
Embedding Google Analytics
Installing the All-in-One SEO Plugin
3. List Building 101
Why You Should Build A-list
How To Create Valuable Free Gifts To Build    Your List
Building Your Autoresponder
How To Add Your Autoresponder To Your    Sidebar
Creating Simple but Effective Squeeze    Pages
The Double X Methods To Building Your List
Writing Autoresponder Emails That Convert
Building Your list Using Exit Pop-ups
How To Turn Your Subscribers into Paying    Customers
4. SEO 101
Creating LSI Friendly Categories
Cloaking Your links
Improving Your links
Improving Site Navigation
Using Authority Sites To Increase Your SEO
RSS Feeds Part 1
RSS Feeds Part 2
Visitor Friendly Sitemaps
SEO Friendly XML Sitemaps
Using The All-in-One SEO Plugin
– How To Use Clickbank
– The 4-Step Freedom Formula
– Success Secrets System
Done For You Sites
Review & Presell Templates
– Facebook Empire Modules
1. Basic Strategies
Getting Started
Key Strategies to Killing it on Facebook
Branding Your Business
Custom Apps
Tracking Your Page
2. Generating Traffic  
Content is King
Attracting Engagement
Dealing with Negative Comments
Scheduling Your Posts
3. Getting Leads
Proven Techniques to Increase Facebook Likes
Get Leads
Getting into the News Feed
4. Optimizing Facebook Ads
Understanding Facebook Ads
Promoted Posts
Facebook Ad Strategy
Daily Videos Coming up (Content Updated Regularly!)

Day8 – Setting up Your Website
Day9 – Creating content
Day10 -Your Ethical Bribe
Day11– Writing Effective Swipes
Day12– Setting Up your Autoresponder
Day13– Setting Up Your Squeeze Page
Day14 – Celebrate Your Success
My Conclusion:
Setting up a successful blog these days is not as easy as it was 10 years ago, there are billions of blog online but only a few percentages of successful blogs. The Secret isn't to create a blog, in fact, there are many available free platforms that allows you to create your blog in 5 minutes or less.
The Secret is How to create a successful blog when I started setting up this blog 2 years ago, I did a lot of mistakes and I wasted a lot of time setting up wrong things, I used the trial and error method so I learned it the hard way.
If you're just starting and searching for the right mentor to help you build a successful blog, IM John Chow is definitely worth the investment. Keep in mind that you are investing in yourself, and this small investment of $47 can save you a lot of time and struggle online by yourself. Click here to signup for IM John Chow.
Summary
Reviewer
Review Date
Reviewed Item
Author Rating